Lulu.com Publications, distributed by Ingram
Lingo

September 2008

978-1-4357-4048-8 ISBN

Paperback Book

100 pages

 6" x 9" 

perfect  binding

$ 17.50

We use words to convey meaning.
When we succeed there is a
magical transcendence from our individual
experience to a shared community.



For on line purchase click here.
Preview Available

squirreled away 
for just one more day
against the betrayal of weakness
the seamstress of dreams 
whoring her skill for the nut
my dream, your dream
Wall street, Hollywood, religion, war,
the whore will weave any dream 
for the junkie-nut
fantasy to live, fantasy to die
fantastic visions all in your 
minds perception of things to come
the humming of efficient slave labor
building your dream
building the walls of a prison so large
all the junkie-nut souls 
can be shut in forever
a group grope of social organization
racing to destroy the ground I stand on
I see you wearing paper slippers
aimlessly walking down 
an institutional hall
they open the doors declare all cured
turned out the lights 
and sent you out into the darkness
scrambling after your 
bottom line of endurance ...
shredded paper slippers 
on the road of reality
feeling the bite 
of every stone and pebble
tearing at your soul
confused and bewildered
searching ...
for your junkie-nut.



Trouble seeing e-mail, click HERE to view in browser.
Lingo

Edition 1


by Glen River
of Connecticut

Poetry

Lingo presents the poetry of Glen River. River is a chronicle of our times, viewed from the future. This outstanding collection transports us to sense of self crafted by the essence of words and meaning.

Snaking the knowledge tree you 2 stepped down the mirrored corridor, called time out, and asked the sublime mistress of dreams for another vision, to cleanse your soul defining purpose relieve you from the burdens of normalcy. You were scared when you found out your job was crushing the spirit from the forbidden fruit. These drops spilled across your window flaming with desire, quenching you with ecstasy could it be that all this knowledge you sought was just the hum drum of an asylum poised at the brink of perception, ... delusion, waiting for a psychotropic solution to epilogue your waking dream. As if it were only that easy. No, your curse is not madness, not a failure of comprehension, it is the fruit, the knowledge the responsibility that goes with it. That terrible responsibility spelling your place in eternity, giving you the opportunity for redemption. Sister mercy offered you a helping hand. She cuddled you, spoke softly filled you with memories of glory, promises of success but the mistress snatched you back to the mirrored hall murmuring, you asked for it, dont come whimpering around now.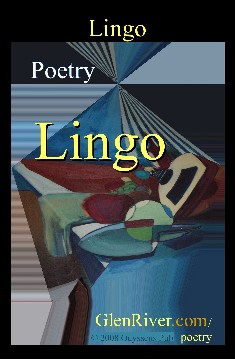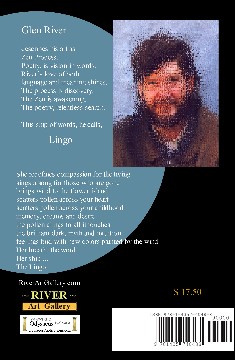 My eyes have seen to much
They make my feelings brake
The mind we have ignored
within us all
The walls are sand
the wind alone completes our fate
then cycles, incarnate
and we, are left alone
within a devouring world
no food
within desire
no quench
within reason
no thought
then where is light to fix a path
that I may yet exist?
a beat, I may borrow to dance
a music so divine that
spirit shares my fate?


Autumn
As if we each had a key
and together they unlocked a door
a world opened between us.
Both of us understanding
all that was needed to know
about each other.
Recognition, approval,
All this in the first instant our eyes met.

The Toy

I was, ... and I created you
The world of your habitation
Was my finest work.
I fiddled with your consciousness
Defended your virtue, as if it were fine art
Your first desires were as a child's steps.
Eventually you wanted the unknowable
I acquiesced
Now you are in a stupor of uncertainty
And while I wait for your head to clear.
You defame my masterpiece
Destroy as fast as I create
Perhaps Ibliss was right
Perhaps you are just a broken toy.